School is out here in New Mexico, which sort of explains why I have been such a blog slacker! That, combined with packing up my classroom, report cards, five field trips (yes, five!!), and everything else that comes with end-of-year craziness. So here's a bit of what I've been up to:
Field Trips:
While we had more field trips in the last few weeks of school than I had during my first 3 years of teaching, my favorite was a our third grade trip to White Sands National Monument. We had TONS of parents come along, which made this trip a total blast. We spent the day cooking out, playing in the dunes, and celebrating the end of a very successful school year.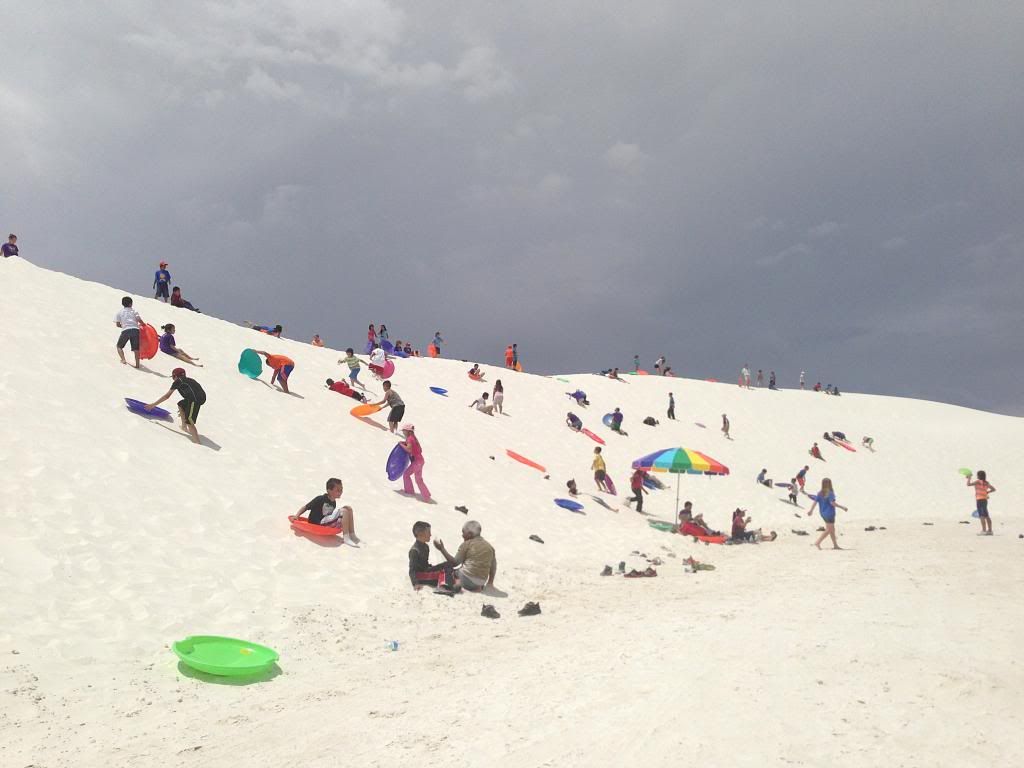 Slime Time:
We finished our matter unit by making slime. The students had to determine which state of matter their slime belonged to, and then justify their reasoning with proof. This was tons of messy fun, and a great way to keep the kids engaged during the last hectic days of school. In case you're curious, our slime recipe included equal parts water and glue (we did 1/4 cup of each), 6 drops of neon food coloring, mixed well, and finally, 1/4 cup liquid starch. As soon as you add the starch, it begins to 'slime-up'...so disgustingly awesome!
Owl Pellet Dissection:
This is something I have never done in my classroom before, and I was...apprehensive, to say the least. All I knew was that students would be picking through Owl throw-up looking for treasure. Needless to say, I had it all wrong (mostly). The kids LOVED this activity. They dissected their pellet and matched the bones they found to bone-categorizing sheet I found on TPT to determine what the owl ate. They were like little detectives and found some interesting loot. I would absolutely do this again, and it wasn't nearly as gross as I imagined it to be.
Field Day Fun:
Field Day is like an end-of-year rite of passage, and this year, it was perfectly timed. It just so happened that on this day, my kiddos NEEDED some sort of physical activity in the same way that they need air and food. I'm sure any teacher in the final weeks of school knows what this is like! They competed in potato sack races, hula-hoop contests, tug-of-war, and other perfectly exhausting activities that helped to reign in that extra energy they came to school with.
The end of our school year was a blast, and I'll miss my sweet students, but I sure am glad it is Summer! Are you out yet? If not, when does your school year end?
Happy Summer!