I'm linking up with
Doodle Bugs Teaching
for a (late) five for Friday! So here are my five random things from this first week back to school!
1. A gecko. That is what a sweet student lovingly brought to school to show their new teacher. Said gecko is also what escaped in my classroom and has yet to be found! Fun stuff!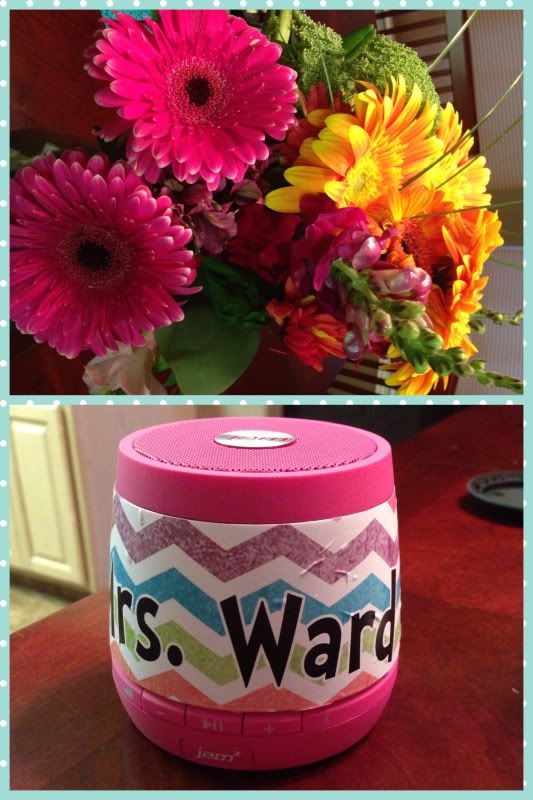 2. My hubby always goes out of his way to make a big deal out of the first day of school. This year, I came home to some beautiful flowers and an AWESOME personalized Jam Box Bluetooth speaker for my classroom. Seriously, that thing and my husband rock!
3. My babies! My youngest started kindergarten this week and I didn't only cried a little lot. My oldest started fourth grade and I didn't only cried a little lot. They both LOVE their teachers, so I'm one happy Mama (despite my tears).
4. Do you know what's fun?! Running over nails and buying new tires! You haven't lived until you've bought new tires on a teacher's salary in August...
5. The Teachers Pay Teachers Back To School Sale starts tomorrow!! My cart already has $33 worth of materials in it, and I've only just begun. You can save up to 28% tomorrow and Monday by using the code BTS13. What's in your cart?!
Happy Weekend!