It's October already?! Where did September go? Either way, I'm linking up with
Farley at Oh' Boy 4th Grade
for the latest installment of the always interesting 'Currently'.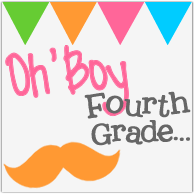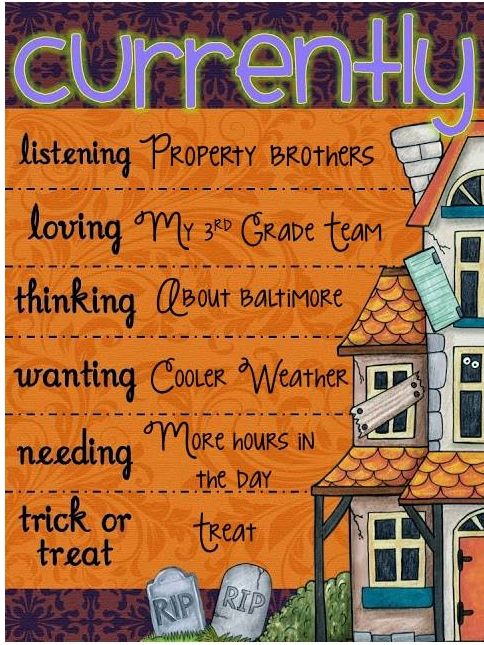 I'm listening to Property Brothers...like always. I love them, and pretty much everything on HGTV. It's mindless entertainment, and I'm all about it.
I've LOVING my 3rd grade team. Not only do we get a lot accomplished, but they get me. Not in a corny, soul-sister, type of way, but more of a no-judgment-when-I'm-hangry kind of way, and a listen-to-my-crazy-math-ideas way, and most importantly, a want-to-do-what's-good-for-kids way. Obviously, these chicks rock.
I'm currently thinking about Baltimore in 2 weeks, where I will be attending
and presenting
at NCTM. It's like Math Christmas, and I love it.
Here in southern NM, we've had a bit of a crazy monsoon season. With that came mosquitos who are hungry for my blood. I'm in serious need of cooler weather...or better bug spray.
Like most teachers, I could use a few more hours in my day. More time with my students, more time with my family, and more time sleeping. Can someone do something about that, please?!
And finally, when it comes to Trick-or-Treat, I'll pick treat almost every time. Especially if it's an Almond Joy. Or a Reese's. Or a Snickers. But NOT those gross orange and black wrapped candy things. Yuck.
Happy October!